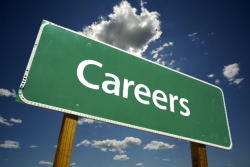 At Physicians Choice Health Services, we are always looking for great people to join our team. If you are an RN, LVN, Clinical Manager, or Home Health Aide, read about our available positions below.
Click on the apply link to read each position's qualifications and fill out an employment application.
Registered Nurse
The Registered Nurse provides services requiring substantial and specialized nursing skill, in accordance with the plan of treatment signed by the physician and makes the initial evaluation visit to the client. An RN will evaluate, and regularly reevaluate, the nursing needs of the client; initiate, develop, implement and make necessary revisions to the client's plan of care and assess the client's continual care needs. In addition, the RN will initiate diagnostic, preventive and rehabilitative nursing procedures as appropriate for the client's care and safety and make referrals to other disciplines as indicated by the client's, needs. Other duties include but are not limited to: supervising and teaching the home health aide and every two weeks, assesses the client's, need for unskilled care and revising the plan of care as appropriate.
Licensed Vocational Nurse
The Licensed Vocational Nurse provides skilled nursing care to clients as directed by the registered nurse and physician's plan of care in accordance with agency policies. The LVN promotes and maintains client health through teaching and appropriate rehabilitative measures and assists clients in learning appropriate self-care techniques. The LVN is responsible for preparing clinical progress notes and following client care plans as developed by the registered nurse and according to agency policy and communicating current health status and needs of clients to appropriate health professionals.
Home Health Aide
The Home Health Aide provides light housekeeping and homemaking tasks such as laundry and changing bed linens. Aides may also help clients get out of bed, bathe, dress, and groom. Home health aides must comply with Medicare regulations to be employed. This means that they must work under the direct supervision of a medical professional, usually a nurse. The aides keep records of services performed and of clients' condition and progress. They report changes in the client's condition to the supervisor or case manager. Home health aides may provide some basic health-related services, such as checking patients' pulse rate, temperature, and respiration rate.