At Physicians Choice Health Services, we do not just assist our clients with their physical needs, but we also have Medical Social Workers who can offer assistance with emotional, financial, social, and spiritual concerns.
Medical Social Work services may include: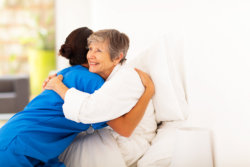 Assessment of patient's emotional, mental, psychosocial, and other needs
Assistance with living arrangements and housing options
Budgeting and financial assistance
Coordination with and referral to community resources
Counseling services
Helping clients explore possible care and support options
Long-term care planning
If you want to acquire the services of our Medical Social Worker, please contact us at 972-459-9264 for service arrangements. You can also Set An Appointment to meet with them at your convenience.