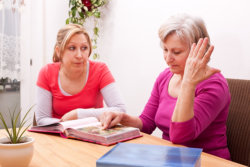 At Physicians Choice Health Services, we have Licensed Speech-Language Pathologists (SLP) who can provide rehabilitative and therapeutic services for patients with communication, language, speech, and/or swallowing disorders. Under the direction of the SLP, we also have Licensed Therapy Assistants who can facilitate the therapy plan with the parallel goal to improve communication skills and reduce the effects of speech impediments.
Speech Therapy usually covers:
Auditory Habilitation/Rehabilitation
Articulation Speech Activities
Core Vocabulary Therapy
Oral Motor Therapy
Speaking Exercises/Speech Drills
Swallowing Therapy
For assistance, reach out to us by calling 972-459-9264. You may also Set An Appointment now.