Among the most essential services provided by home health providers is skilled nursing. Most of the sick, disabled, and elderly members of the community being cared for at home have complex medical needs that only registered and licensed practical nurses are able to provide. Our highly-qualified and compassionate nurses are well-equipped with the knowledge and skills to administer medical treatments and procedures at home.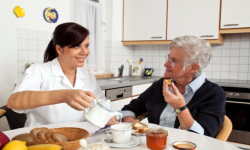 Nurses from Physicians Choice Health Services are performing these incredibly important duties required by our patients:
Wound Care and Dressing
IV Infusion Therapy
Medication Administration
Patients suffering from chronic illnesses and conditions are able to better recover and stay healthy at home through these essential skilled nursing services.